MONTHLY GATHERINGS

NATIVE WOMEN'S WISDOM CIRCLE

Monthly: 2nd Saturday  2pm-4pm

In-Person & Virtual

Contact Us for More Info!

Respecting

Spirit/Self

Environment

Community

RSEC

12706 Bay Tree Way

Louisville, KY

40245-6522  USA

(502) 386-9680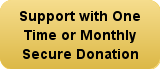 One Rule:

Reflect with Respect!

SPECIAL EVENTS

ZOOM SEMINARS

Check Calendar

INDIGENOUS EDUCATION TENT

Richmond Pow Wow - Sept. 2022

WISDOM OF THE ELDERS

Fall 2022 - Tentative

This page was last updated: 4/4/2022
© 2022 All Rights Reserved

Member Organization of:

Kentucky Indigenous Peoples (KIP) |  Salaam Network  |  CONAM (UMC)

The Rainbow Center is where people come together to discuss spirituality.

We encourage exploration to help you on your journey without imposing on your faith or beliefs.  

Our only rule: Reflect with Respect! 

A 501c(3) non-profit organization